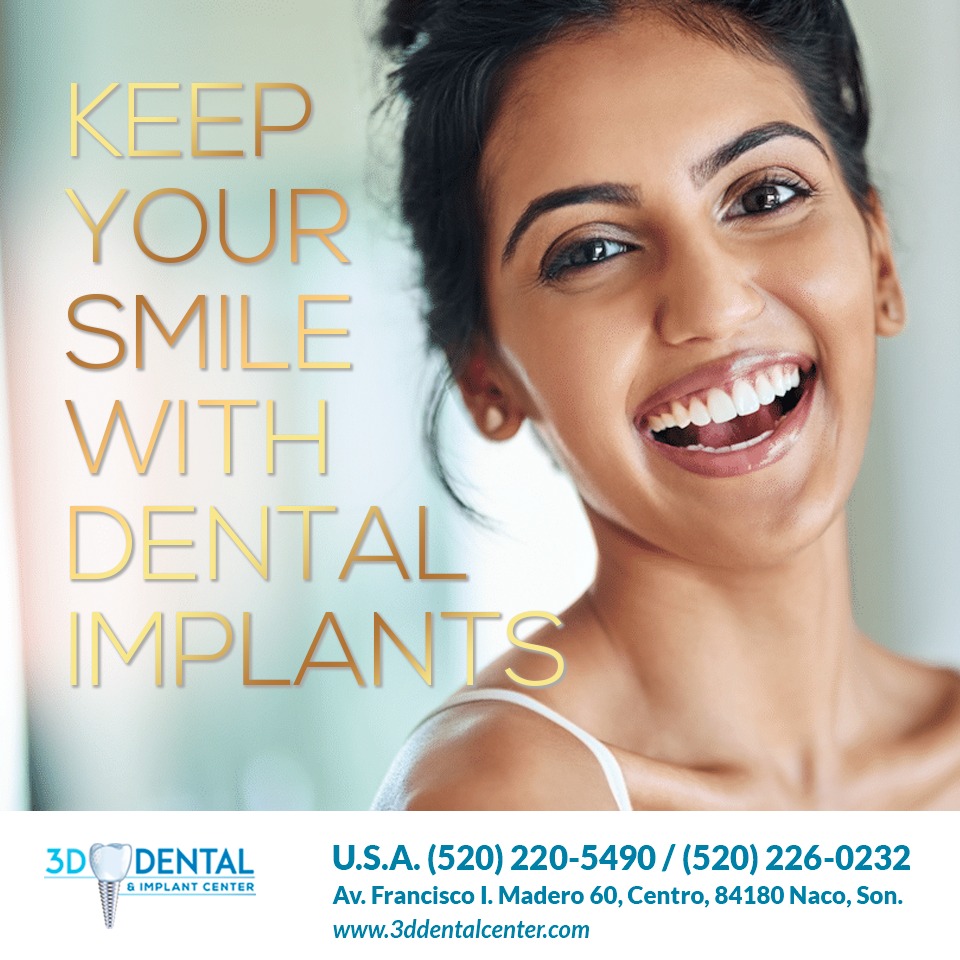 Are you ready for a new smile? 3D Dental Clinic at Naco, Mexico has the best alternative for transform your smile in one appointment a low cost.
Using top brands 3D Dental and Implant Center are the best option for an affordable, safe and effective dental care. A few steps from the border and without lines to cross you can get personalized attention and trained dentists.
What are you waiting for? Free Dental Diagnosis in General Dentistry and Specialities.
Call Today: 520-220-5490 or 520-226-0232 / www.3ddentalcenter.com